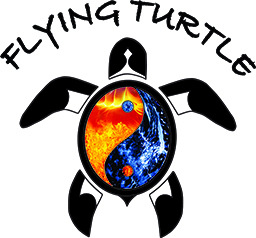 All Valued Patients!!!
We would like to express our concern that we are having for the last little while here.
First of all, we would like to Thank you for trusting your health and wellness to Flying Turtle Acupuncture and Massage – we appreciate your business. An appointment at our clinic is viewed as a commitment between the acupuncturist/registered massage therapist and patient.
We respect your time and ask you to do the same for ours.
Cancellation Policy never ever come to mind as we are hoping to get the same respect we give to all our patients, but lately, that respect was not there to see. As late cancellations and missed appointments greatly impact our business.
We request at least 24 hours' notice for all rescheduled appointments and cancellations, in order to not accrue a forfeiture fee.
While we understand that situations come up and emergencies happen, please give us a call as soon as you can, to avoid the forfeiture fee.
If you fail to show up to your appointment you will be charged a forfeiture fee of $40 and will remain financially responsible for the payment in full prior to the next treatment.
Note: Late cancellations and missed appointments are NOT billable to your insurance regardless of your benefit coverage.
Thank you for understanding.