Flying Turtle Acupuncture & Masssage are now offering Nutritional Consulting Services in Red Deer Alberta. Book your next acupuncture, Massage, Reiki, or Nutritional Consultant Session Today – 403-343-1539.
What is Holistic Nutritional Consulting?
Holistic nutrition focuses on the interrelationship of mind, body and spirit and the importance of addressing all of these factors to a person's overall health.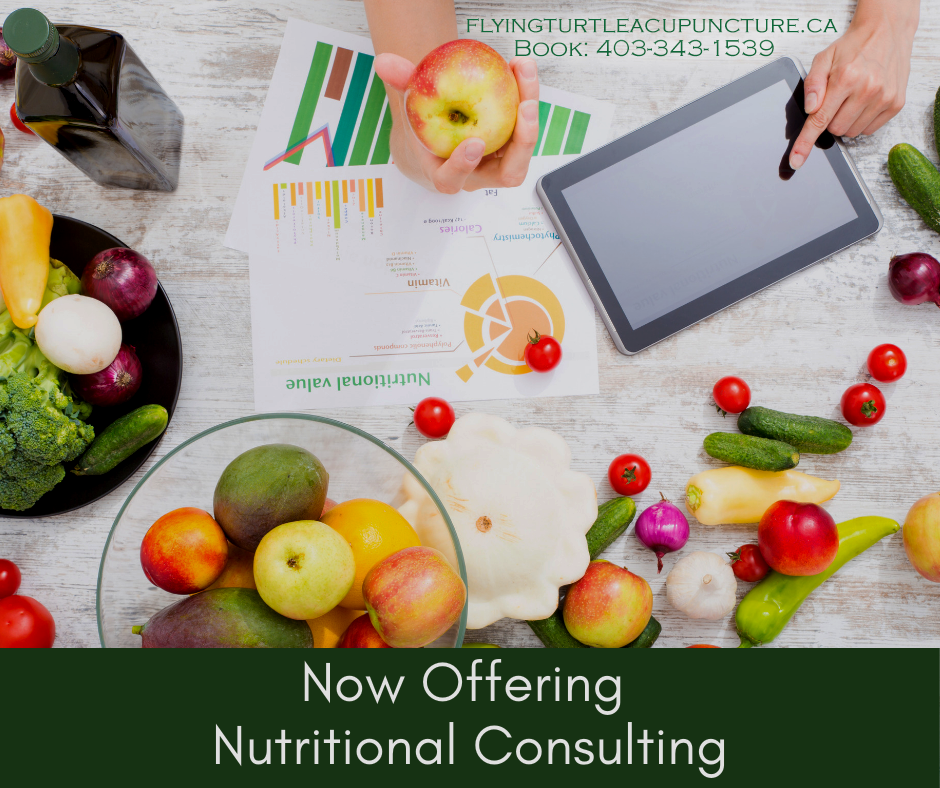 A nutrition consultant supports  your health goals by creating an individualized wellness plan, which will include the use of whole foods, meal plans, natural supplements (if necessary)  and lifestyle modifications.
Nutritional Consulting is beneficial for:
Weight loss
Stress reduction
Digestive support
Food allergies
Blood sugar management
Hormonal imbalances
And much more.
Nutritional Consultant Red Deer
Jen Rimes is a Certified Nutritional Consultant and Reiki Practitioner in Red Deer who practices a holistic approach to healing. She graduated from the Canadian School of Natural Nutrition in 2013 and has been practicing nutrition since 2014. Jen has a special interest in healthy weight loss, hormonal balance and anxiety and stress support.
Nutritional Consultant Red Deer – Jen Rimes
Nutritional Consultant Red Deer – Jen Rimes
Jen started studying Reiki in 2016 under the Usui lineage and became a 2nd-degree practitioner in 2018.
Jennifer Rimes CHNC
Holistichope.ca
FlyingTurtleacupuncture.ca
Contact Flying Turtle Acupuncture Services in Red Deer Today to Book Your Next Nutritional Consulting Session – 403-343-1539