Deep Tissue Massage For Aching Muscles
Deep tissue massage is great to relieve pain from aching muscles in that it helps to

improve blood flow and reduce muscle tightness

in the body. Contact your Red Deer Massage Services to schedule a deep tissue, hot stone, or Thai massage appointment today 403-343-1539!
Your body aches after a long day at work and your muscles become tight and swollen. You are in desperate need of a release of some sort and a nap isn't going to cut it. Deep tissue massage as well as Thai massage is a safe yet effective method of releasing the pressure from tender aching muscles.
Massage Good for Muscle Inflammation
Sore aching muscles are essentially the result of very small tears in muscle fibers that result in an inflammation where those tears occur.
Everyone who gets a massage reacts differently to a massage. Some people experience almost instant relief right after the massage, while other take time for the muscles to repair themselves. Whatever the case, there are many benefits to getting a massage in order to repair tire aching muscles and to experience a feeling of well being.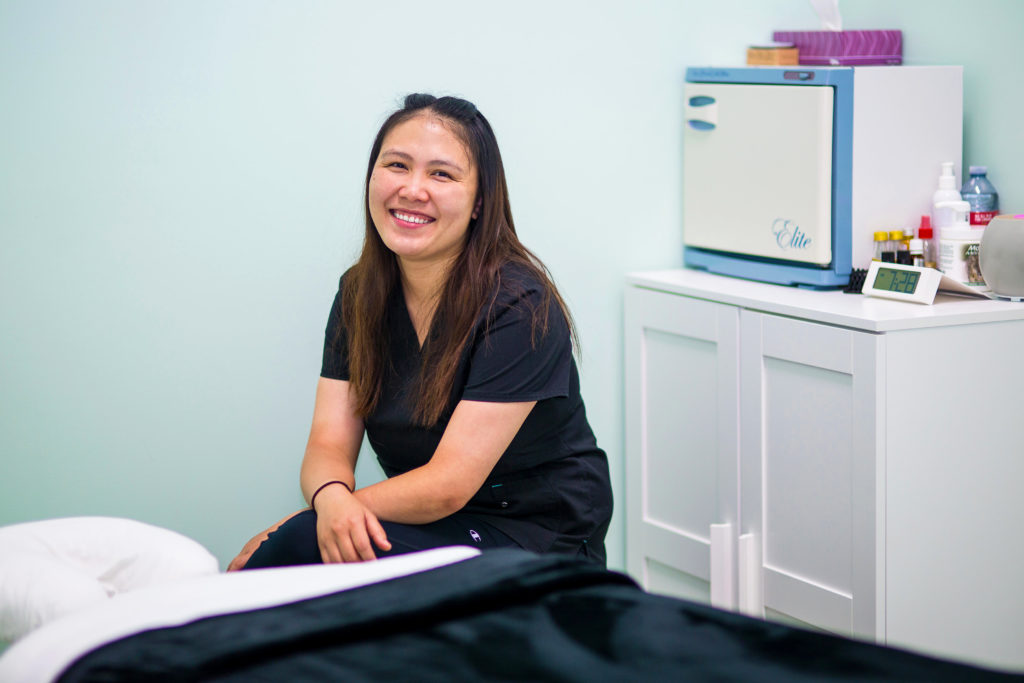 Kanpimon (Bell) Chinnery, local Red Deer massage therapy specialist (RMT) suggests that you can schedule a follow up massage as early as two to three days right after your first massage. Regular weekly, semi-monthly, or monthly massage visits are great for those working in a physically demanding job including those who work on computer and in the tech field.
Bell also mentions that you should stretch and drink plenty of water in between massage appointments to help the muscles recover more quickly.
Hot Stone Massage
Hot Stone Massage is one form of massage therapy that relaxes the muscles through the use of heated stones. This form of deep relaxation massage can be used all over the body. Adding heated stones to specific areas on the body will enhance the feeling of relaxation and overall well being.
For those individuals suffering from arthritis, fibromyalgia, and other forms of chronic pain, massage is entirely recommended. The penetrating effects of a hot stone massage will allow the massage to be delivered much more effectively without excessive pressure, says RMT Bell Chinnery.
Thai Massage
Thai massage is more of a calming and invigorating experience that combines stretching and acupressure massage great for athletes and those into sports and other types of physical activities.
This type of therapeutic Thai Massage is very relaxing and energizing which focuses on alleviating aches and pains in the body. Thai Massage is perform for de-stressing and calming the mind, body and spirit says trained Red Deer RMT Bell Chinnery.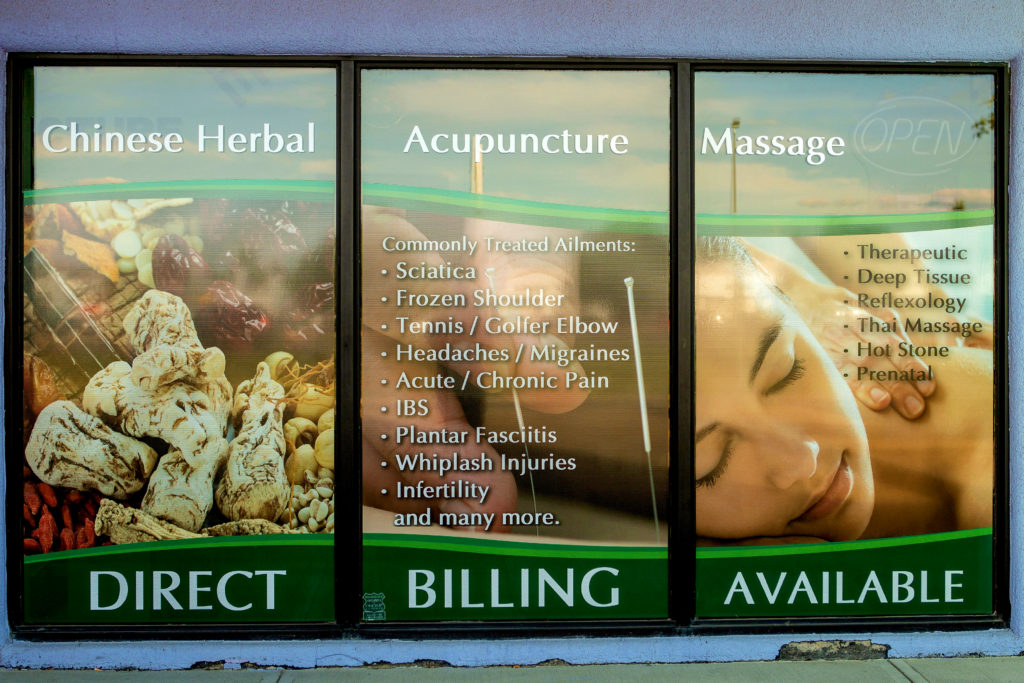 When you book an appointment with an experienced massage therapist will consult with you before you start and explain how they will go deeply into each sore muscle, reaching as far down through the muscle to the bone as possible, without causing pain, but relieving pain from sore aching muscles. This will help to release cramping muscles and repair scar tissue from sports injuries and other repetitive tasks in our daily lives.
Qualified deep tissue massage therapists like Bell work with the massage client to vary their levels of deep tissue massage in order to provide a more customized massage for each and every patient.
So if you are experiencing sore muscles and chronic pain of any kind, a combination of massage and acupuncture is suggested to help with stiff aching muscles and painful areas of the body like the neck, shoulders, and back areas. Call today to make a massage appointment – Red Deer Massage and Acupuncture Clinic 403-343-1539